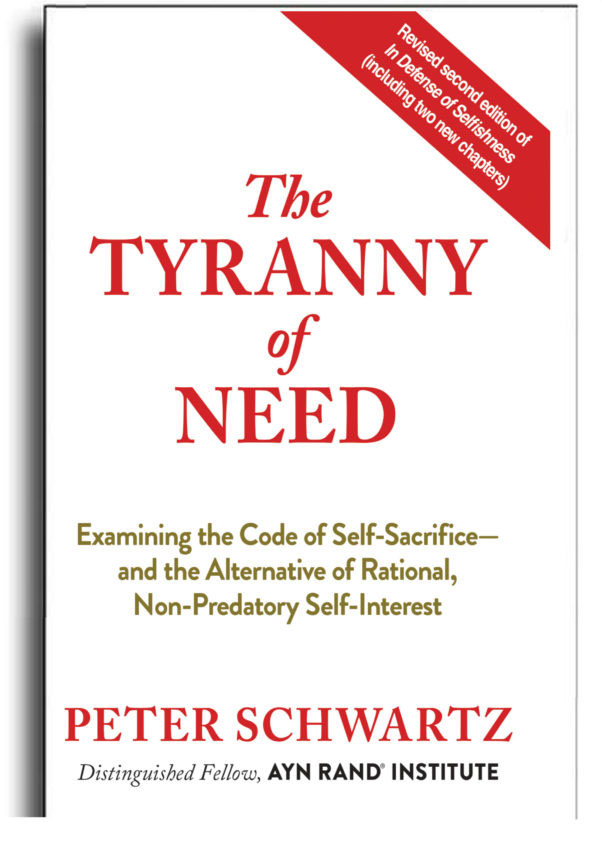 Is it morally good to achieve your own happiness?
From childhood, we're taught that helping others is the essence of morality. We're told that acting to benefit someone else is praiseworthy but acting to benefit yourself is not. And most people take this code of ethics for granted. They may not always abide by it, but they don't doubt its validity. They don't question the idea that sacrificing your interests to the needs of others is a virtue. They don't challenge the premise that to live ethically is to live altruistically.
This book challenges it—and shows you how to uphold, guilt-free, your moral right to the pursuit of your own happiness.
(NOTE: This book is an expanded version of the original edition, In Defense of Selfishness. It includes two entirely new chapters, on the meaning of self-interest as applied to a nation, along with a revised Introduction. The reviews below are of the original edition.)
Sign up for my free newsletter, "Peter Schwartz Updates," which will periodically inform you of new material I've produced—from published articles to blogs and tweets—along with links to previously published material relevant to timely issues and events.
REVIEWS OF IN DEFENSE OF SELFISHNESS:
RATIONAL SELFISHNESS
An Interview (Audio)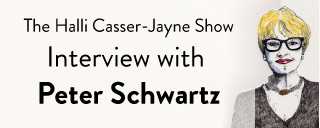 TOPICS INCLUDE: ▪ Faith vs reason ▪ Is love selfless? ▪ Spiritual values ▪ The "greater good" ▪ Who decides right and wrong? ▪ Laissez-faire capitalism ▪ Role of government

An inspiring documentary about the mission to land the first men on the moon.