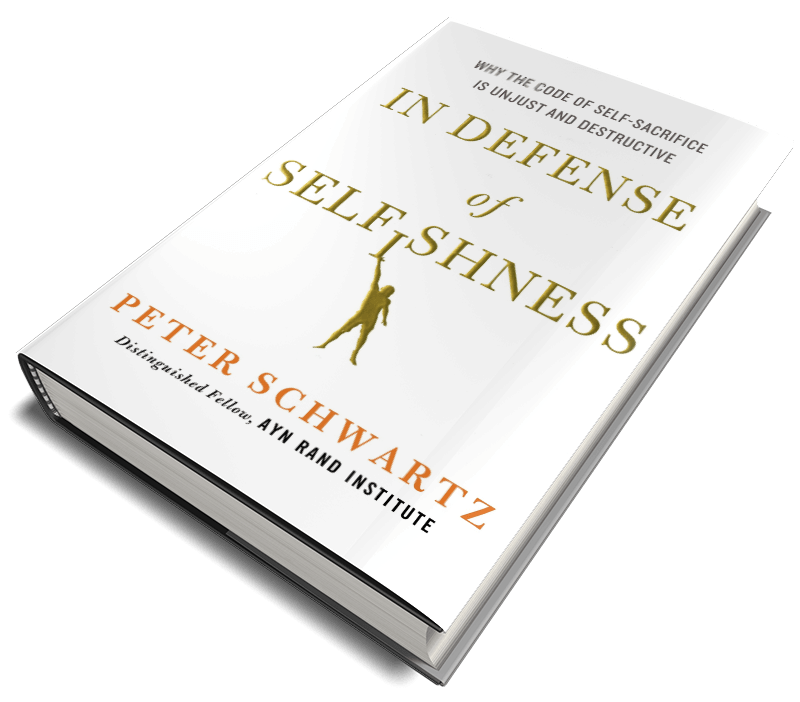 What if the central idea we're all taught about morality is wrong?
Virtually everyone regards self-sacrifice as a moral virtue. From childhood on, we are told that serving the needs of others, rather than our own, is the essence of morality and is the means of achieving social harmony. To be ethical—it is believed—is to be altruistic. Even questioning this premise is, to most people, equivalent to entertaining the notion that the earth is flat.
My book questions this premise.
Also Available as an eBook and Audiobook
Sign up for my free newsletter, "Peter Schwartz Updates," which will periodically inform you of new material I've produced—from published articles to blogs and tweets—along with links to previously published material relevant to timely issues and events.
REVIEWS OF IN DEFENSE OF SELFISHNESS:

There is an intellectual orthodoxy being imposed by the left, abetted by much of the news media. Certain viewpoints are forbidden—not simply regarded as wrong, but not permitted to be considered. We
Read More »
RATIONAL SELFISHNESS
An Interview (Audio)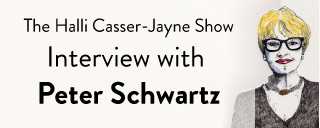 TOPICS INCLUDE: ▪ Faith vs reason ▪ Is love selfless? ▪ Spiritual values ▪ The "greater good" ▪ Who decides right and wrong? ▪ Laissez-faire capitalism ▪ Role of government

An inspiring documentary about the mission to land the first men on the moon.